To begin, TMJ stands for "temporomandibular joint" – which is your jaw joint. Each of us has two – a right and a left. A TMJ Disorder (sometimes called TMJ syndrome) is a medical condition relating to the function of one (or both) of your jaw joints.
TMJ Disorder symptoms may include:
clicking and/or popping in the jaw joint often accompanied by joint pain or surrounding muscle pain
jaw stiffness
a jaw that locks into position, open or closed, and is difficult or painful to open or close
inability to open your mouth wide
upper and lower teeth not fitting/meshing together correctly
swelling of the face
numbness in the face
headache
ringing in the ears
pain in the face, shoulders, neck, or around the ear when you open, close, or move your mouth
It is important to note that TMJ can occur on one or both sides of your face. Some TMJ problems can lead to more serious conditions, so early detection and treatment are important!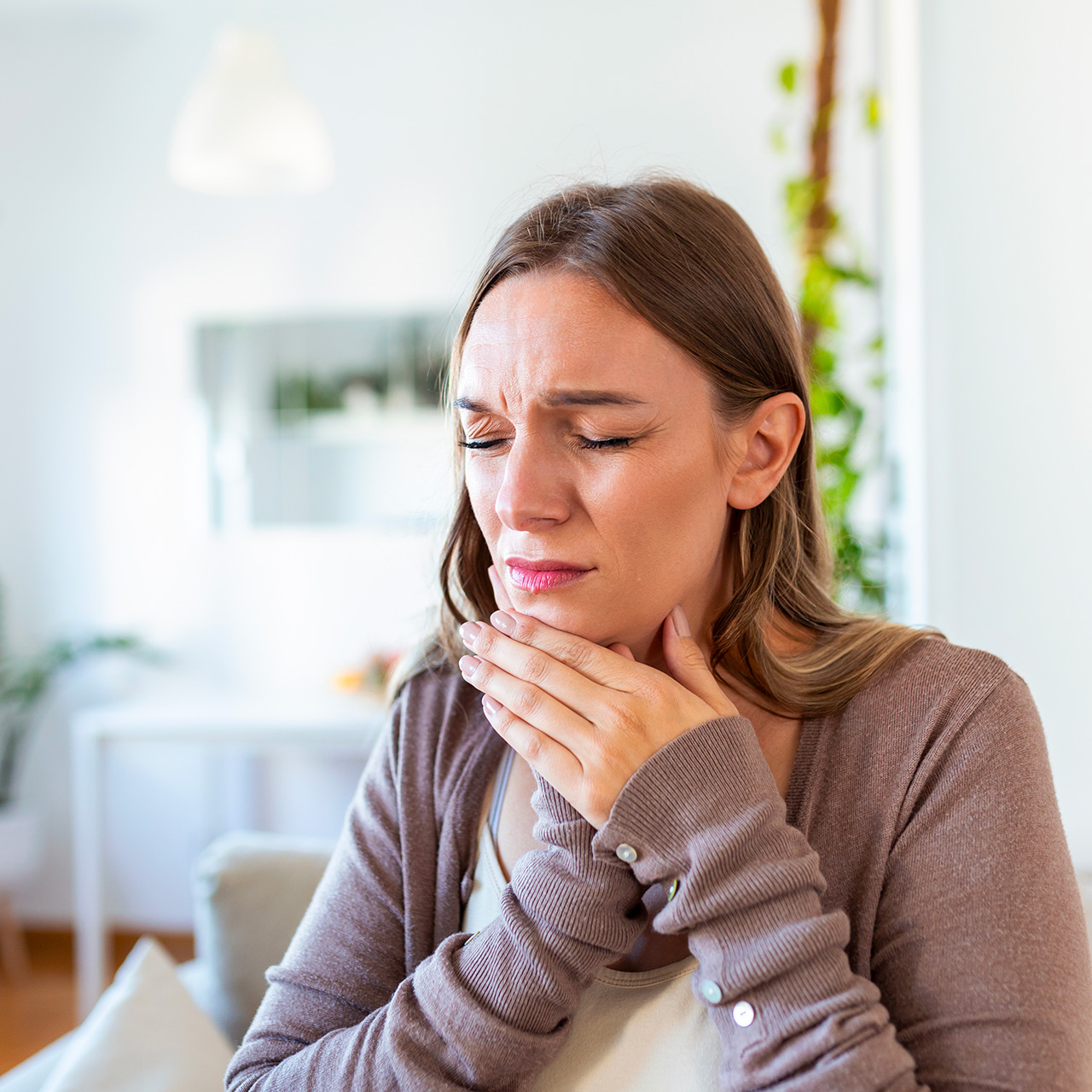 Each of the above requires a different (and specific) treatment. While symptoms are often similar, only a thorough examination utilizing 3D Imaging will allow us to diagnose your particular disorder. We can then personalize a treatment plan designed to ensure an optimally functional outcome, with maximum aesthetic results. Dr. Joseph Sciarrino is a highly specialized and skilled surgeon specializing in the treatment of TMJ Disorders.
Diagnosis of TMJ Disorders
We typically diagnose TMJ Disorders by performing a thorough and detailed examination, which will likely include a 3D scan of your jaw joints. We will look for evidence of TMD on your teeth, gums and tongue. We may measure the range of motion of your lower jaw. In addition, we may palpate the muscles of the head, neck and shoulders to determine levels of tenderness.
Causes of TMJ Disorders and the Link to Stress
In a minority of cases, TMJ problems are caused by an impact to the face, or arthritis of the jaw joint. More commonly, TMJ pain is linked to genetic predisposition and stress. High stress professions (lawyers, physicians, CEO's, traders, etc.) are at a higher risk of developing a TMJ Disorder. Said stress can lead to teeth clenching and grinding, and associated head, neck and/or shoulder pain. In a small percentage of cases (less than 5%), TMJ appears to occur as a result of a problem with a patient's bite or occlusion – possibly a result of teeth growing into a suboptimal position (affecting the bite), or as a result of braces or orthodontics. TMJ pain is roughly four times more common in women than it is in men.
CONTACT US
Request an Appointment With Us
We look forward to speaking with you. Kindly phone us at (203) 967-3707 with any questions or schedule an appointment – or, if after hours, complete our simple form below.